Train Your Staff on How to Prevent Financial Misconduct in Less Than a Day

In just a short time, you can fully train your church leadership team—including board members, pastors, senior leadership, financial staff, and volunteers—on the fundamentals to keep finances safe and secure.
No longer does a single staff member need to attend an expensive, off-site conference and then sufficiently and thoroughly share critical information with the team. This on-demand course allows everyone to experience the same content clearly and understandably and is easy for any church to implement.
Drawing on decades of experience working with churches of all sizes, CPA Vonna Laue concisely and effectively shares her insights on fraud prevention throughout this course.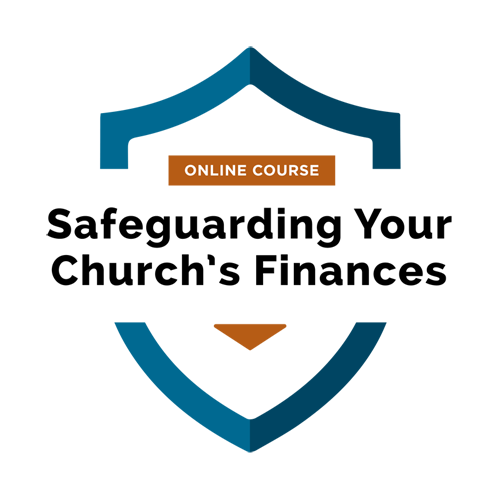 Learn More in This Brief Video
When staff and volunteers complete this course they will:

Understand each person's role in creating a financially secure environment,
Learn about the four perpetrator profiles and what makes each difficult to identify,
Know the simple safeguards most churches ignore to their regret, and
Establish processes and procedures to prevent fraudulent activity.
This course includes:
14 Videos featuring CPA Vonna Laue,
3 separate modules created specifically for Board Members, Pastors & Senior Leadership, and Financial Staff & Volunteers,
Access to 15 ChurchLawAndTax.com articles on developing sound financial practices,
4 ready-to-use internal controls checklists (PDFs)
A risk assessment flow chart (PDF),
Sample audit preparation list (PDF),
Downloadable participant's guides for each module, and
Facilitator guide for easy course implementation.
Get More Details and View a Sample Video